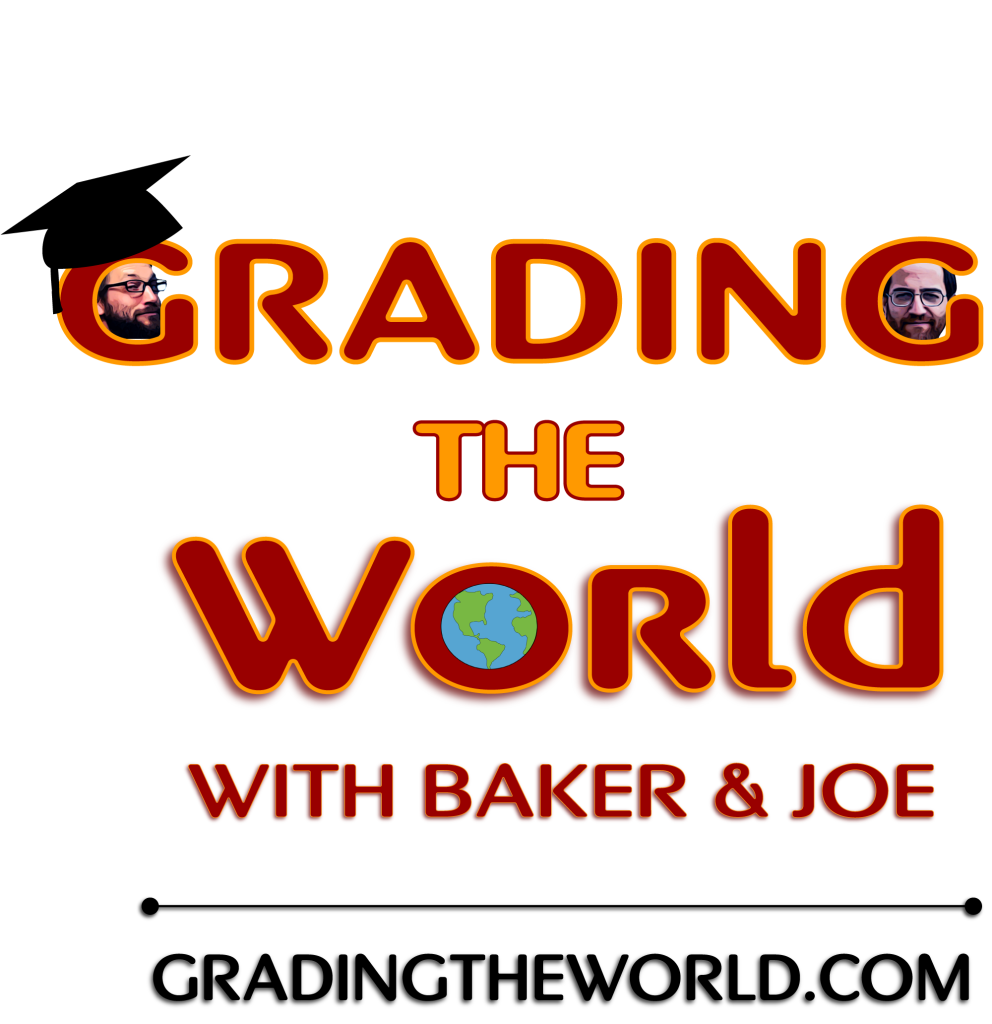 Join us each week as we give our grades to the world's
politicians, athletes, entertainers, and anyone else
who does something worthy of praise or condemnation –
or at least however many we can fit in a one-hour weekly show.

Grading The World airs live on WXOJ-103.3 FM in
Northampton MA at 11 Eastern each Saturday.

Click the WXOJ link above to listen live or subscribe
via your favorite podcasting platform.